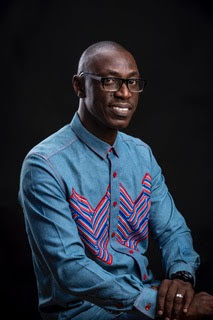 Prince Akanni Idowu
Director
Prince Akanni Oyefusi was born in lagos,one of the son of the late monarch his Royal Majesty the oba (king)of lkorodu land!(the Ayangburen of Ikorodu). He was the national president of the fashion designers association of Nigeria( FADAN) 2008_2013.He trained as a designer from yaba college of technology and macs institute of fashion & dressmaking both in 80's.He also studied marketing management at the abubarka  tafawa balewa university and business management at lagos state university where he bagged his degrees. He became interested in technical dressmaking in 1989 when he was asked to help manage junior classes while in mac's fashion/dressmaking school, Lagos.
His training ambition started from there (1989),and started developing his skill through understudying of different fashion schools abroad; he also worked in three other fashion schools in the 90's.In 1993,he set up his own label, then Nobel fashion which was later changed to Nobel Afrik_the change come to existence became of his love for African Fabrics/culture.
Over the years Nobel has trained students as pattern Makers,cutters and dressmakers with two of his students becoming Nigerian best designers in the year 2004_2013,(Bayo Adegba of Models Couture).Fehintola O Olusina of phenchies A tours.His designing label as proven it's self in the fashion industry both home and abroad. His belief is that everyone is blessed with a means of achieving their dreams in life as he welcomes you to Nobel Afrik Training & Dressmaking where dreams becomes reality.
Fehintola has made a remarkable entry into the fashion industry and established her own label, which she calls Phenchies Atours.
Winner of the Fashion Designers' Association of Nigeria (FADAN) Talent Hunt Show for young designers, she has shown that she possesses what it takes to make it in the industry with her artistic edge; combining beautiful fabric with creative designs.